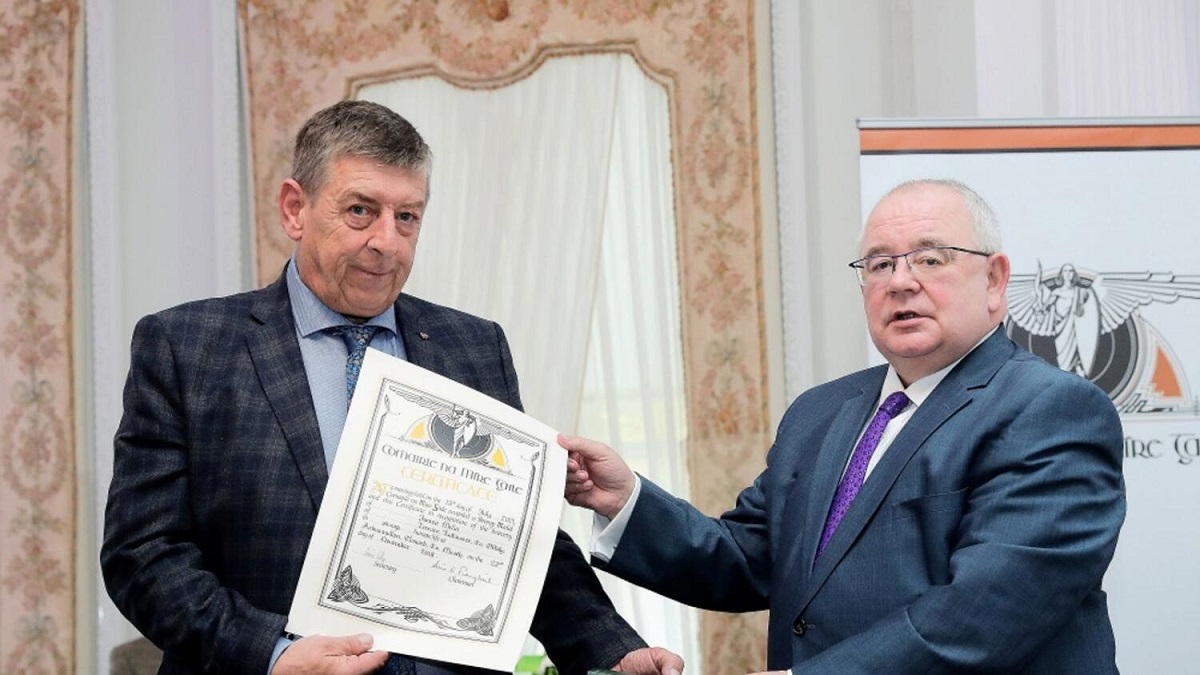 23rd November 2021
Today marks the 3rd anniversary of a life-changing event for one of our drivers.
"On the morning of November 23, 2018, at Ardnamullen, Clonard, Co Meath, James Melia's lorry was hit head on by an oncoming car in treacherous road conditions.  The driver of the car was seriously injured and was trapped in the car.
James exited his lorry, acted swiftly and immediately took actions to try and stop the spread of fire by using his own fire extinguisher. This failed to control the fire as the fire was too strong. As a passer-by went to get help, James remained calm and began getting fistfuls of clay and mud from a ditch and stuffing it onto the flames to keep the fire at bay and prevent it from spreading. James selfless actions resulted in extensive injuries to his hands including damage to his fingertips.
For his actions James was awarded a Bronze Medal and a Certificate of Bravery."
Well done to James for his composure and foresight in a very difficult situation. We wish him our heartiest congratulations on his well-deserved award!
Article taken from The Offaly Express. You can read the Houses of the Oireachtas press release here.